---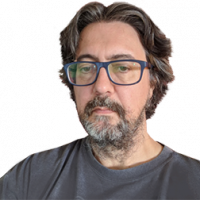 Today our guest is someone who started to optimize websites for Google even before Google existed. It's Bill Slawski, the head of SEO Research at Go Fish Digital and founder of SEO by the Sea.

The SEO community knows him as the guy who deciphers Google Patents, and after almost 15 years of studying search related patents and research – Bill busted more SEO myths than anyone else. He has a vast knowledge of the digital marketing industry, deep understanding of how search engines work, and unique insights into SEO best practices.

Now he's here to share his expertize, but we also urge you to follow his website and always stay up to date with what happens inside Google's mind.