---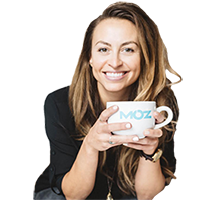 Today we're continuing our series of interviews with someone who bends data for a living.
Knowing that "SEO" is a forbidden word to many people, because of all those associations with spam, scam, lack of provable results, algorithm changes, negative attacks, huge costs, frequent SERP changes, anti-trust issues and what not – we wanted an honest discussion with someone who's passion for SEO, Big Data, and Machine Learning makes her wake up every morning. Our guest is
Britney Muller
, Moz's Senior SEO Scientist.
Britney is a model for many young SEOs and she was nominated for this interview and voted as their top choice in a poll we had earlier this year. Thank you for accepting!