---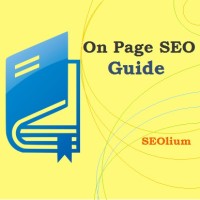 This guide outlines a to-do list designed to emphasize relevancy signals that are picked up by search engines. Stay within best practices and use it with creativity, but never trade value for better search rankings, never try to deceive users or search engines – in the long run – your efforts will make it worth your while, as long as you are using your judgment and know when to break the SEO golden rules described below.
Learn how to optimize correctly all internal page elements:
URL adresses;
Page titles and headings;
Meta descriptions and content;
Images and internal links.