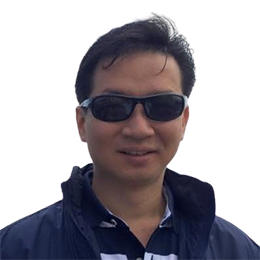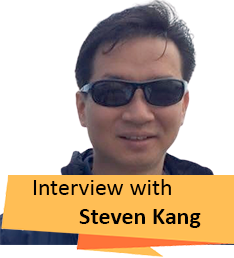 Interview with Steven Kang
SEOlium:

Steven, forgive me for starting with this but I think some people who are familiar with your online activity are questioning whether you're a real person or not J Time to end the rumors: what's your sleep schedule? Can you also share how a normal day in your life looks like?

Steven Kang:

I don't have a regular sleep schedule as I am not a person who is tied to strict regimentation. I thrive on creativity and I've heard from someone that creative people don't have a regular schedule. I sleep whenever I want to take a nap and I wake up whenever I get an inspiration to work. Perhaps my unusual sleep schedule is making everyone think I don't sleep and I'm on Facebook 24/7. I sleep around 8 hours per day on average and I can't function without sleep.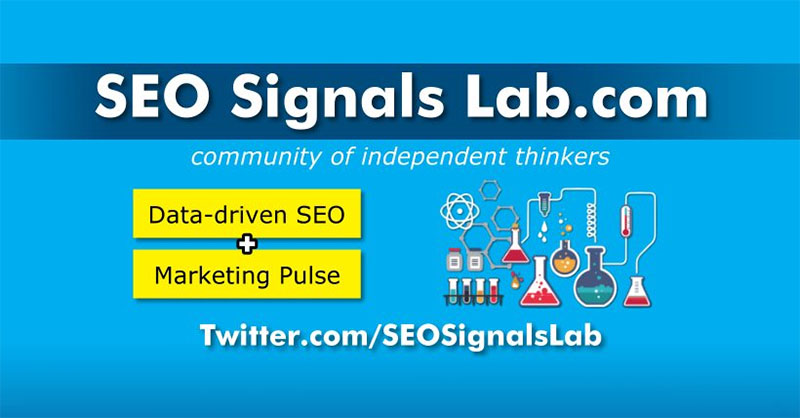 SEOlium:

Let's talk about SEO Signals Lab for a while. Your group is the largest and most active SEO group on the planet. How did you achieve this? How did you reach your first 1000 members? Who are your first 10 members?

Steven Kang:

When I started SEO Signals Lab, I knew nothing about using social media and my wife used to make fun of me because of this. I thought it would be good for me to learn how social media works while practicing marketing knowledge I've accumulated over many years. As for my first members, I went to other groups and befriended members. It seems people who liked my comments and messages in other groups followed me to my group.

As for growing the group, I did some experimentation during different stages and one thing people responded well to was entertainment rather than dry value-added content. People want to be entertained more so than wanting to be preached on social media and there is a fine line between edutainment and ending up in a plateau after a certain point because you try too hard or can't cater to topics for a broader audience. I can now mentally project which topics will create engagement with a good degree of accuracy. It became my sixth sense.
SEOlium:

Can you share some interesting stats/charts about the group?

Steven Kang:

Every time I check top engaging posts, I am now regularly finding many posts with over 10k views. Some even reached over 17k views and I think that's remarkable for organic reach within a group since Facebook has been curbing organic reach for some time. I believe it's a sign that most members feel right at home with a sense of belonging to a real community that I am grateful for.
SEOlium:

How many hours do you spend in SEO Signals Lab daily? Has something changed in your views about SEO since having this group?

Steven Kang:

I don't have any set hours but I do check quite frequently unless I'm working on a project that I need to really focus on. In that case, I just minimize the browser that's used for Facebook only.
---
---
I use different browsers for different purposes.
---
---
Although my macro view of how SEO works hasn't changed much since I've been in SEO space for a long time, it has shaped my overall view of the SEO demographics. After moderating hundreds of thousands of posts in a span of several years, you begin to develop a sense of flow and where everyone is at which was super helpful for learning the real pain points and the trends of the industry.
SEOlium:

Your group has SEOs of every size and color. Some people came to learn, others just want to spam, I assume some people add value while prospecting for clients; others are looking to hire talent, and so on. How do you keep everyone happy? How do you tackle conflicts, complaints, or competing posts?

Steven Kang:

That's a very perceptive question.

I come from a martial arts teaching background and the foundation of martial arts is balance. I treat each individual member as force and I simply apply the principles of balance. It's a different way of looking at life and dealing with your environment. It helps you conceptualize the environment in a simpler and translated way.

As for keeping everyone happy, you just entertain them first before education.
SEOlium:

Steven, people deserve to know your productivity tips. What desktop and mobile apps have you installed? How about browser extensions? (Here are our favorites) Cloud-based subscriptions? And finally – a screenshot of your desktop, but don't forget to mention what kind of phone and computer you have :)

Steven Kang:

I have the cleanest looking desktop when I turn on the computer as most icons are stored in a folder. Since I am a programmer, I have a habit of programming database-driven tools just for myself and it helps me with organizing a large set of data. Just client-related projects and passwords alone are several thousand and it would be impossible to manage them without a portable database-driven CMS. I like to keep things simple and I don't go after the latest and the best hardware. I just buy a typical PC costing low thousands but change them often as I care about hardware failures.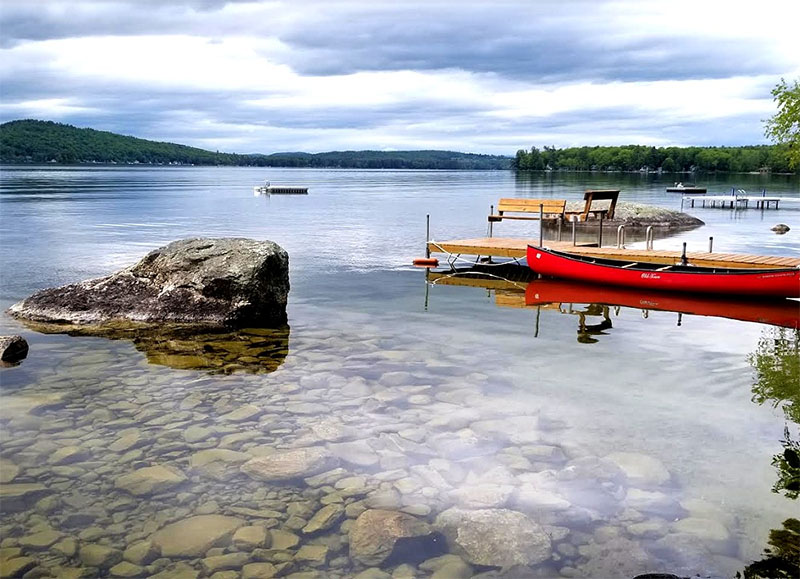 Found this image in Steven's Facebook Timeline. The image was taken in front of his summer office, Thompson Lake, Maine
SEOlium:

And how do you go about creating memes?

Steven Kang:

Meme ideas come naturally to me as I was involved in publishing for many years ever since I was young. I was the managing editor for various organizations and publications during my school years and one of the jobs I was involved in was creating home study course materials and I was solely responsible for the entire publication process. I always loved applying creative ideas. As for memes, I simply save any interesting images that I come across and save it to my computer. It becomes easy to match a story when you have hundreds to choose from. Creating a meme takes me a couple of minutes at the most. I think it's a great and fun way to create engagement in our connection economy.
SEOlium:

What are your plans for SEO Signals Lab? Are you thinking of organizing more meetups or perhaps even an SEO conference for the members?

Steven Kang:

As for the future of

SEO Signals Lab

, I am planning to launch several ventures using the group as the springboard and will definitely host more meetups like the one we had in Vegas. Covid-19 has changed the plans but I'm hoping things will be on track.
SEOlium:

You know I have to mention Coronavirus as well. Is it affecting your business?

Steven Kang:

I did lose some clients at the onset and they are on hold but have picked-up new clients. I feel blessed to have better business than before.
SEOlium:

Steven, if you could meet 3 SEO Signals Lab members in real life – who would you choose and why?

Steven Kang:

I actually met quite a few members via conferences and masterminds so I don't think I have a wish list. I find members interesting and they all have interesting stories to tell.