Unlike many competitors, we produce, own, and fully control our raw data (Google ranks).
Most 3rd party APIs usually suffer from a condition named IP/proxy fatigue, where search engines serve inaccurate SERPs after a few consecutive requests, instead of blocking them for abuse. As such, more often than not, these APIs are extremely inaccurate.
To avoid data anomalies and ensure 99.7% accuracy across a large number of local, state/national, and Worldwide SEO projects, our algorithms use a combination of cutting-edge technologies and human calibration:
daily accuracy check routine
advanced search operators
throttled residential proxies that cover any zip-code in the world
manual data accuracy validation check by human testers
automatic data corroboration between SEOlium and Google Search Console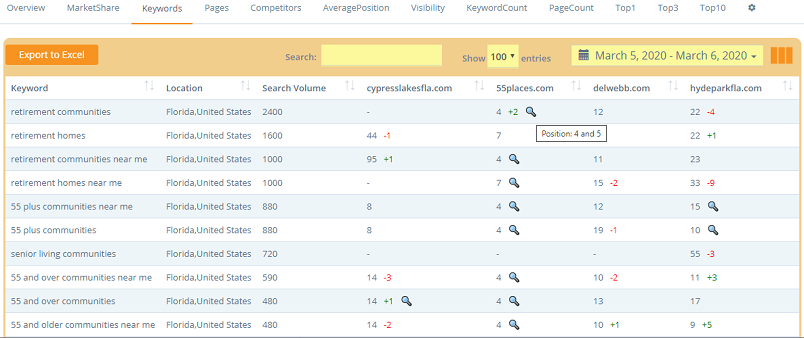 This Rank Tracker comes with prepaid packages where every feature is included.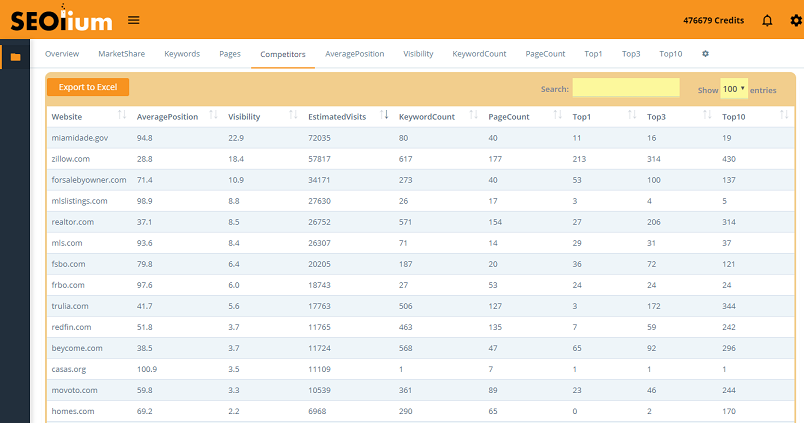 We're not going to charge more for the things we don't have to pay for. At SEOlium we only have one expense and it's determined by how many keywords you need to track. So that's what you pay for while enjoying:
unlimited projects
unlimited websites/competitors
unlimited reports
unlimited keyword groups/subgroups/locations
limited keyword rank checks ;)
How much you pay is determined by how many keyword rank checks we need to perform on your behalf.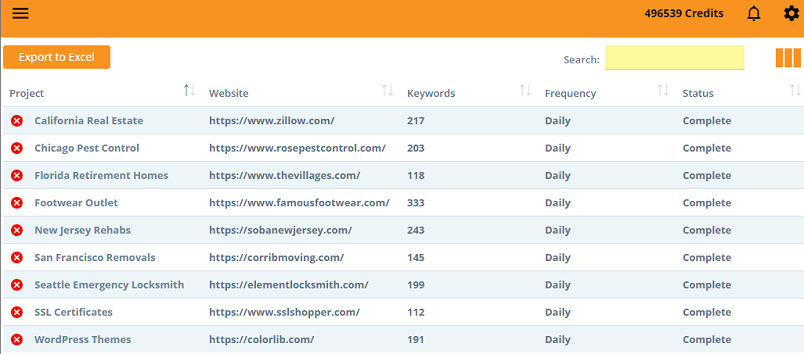 A
keyword rank check
is different from a
keyword
though.
Keywords
(or
search terms
/
search queries
) are a list of phrases you're interested in ranking #1 in Google SERPs with. To produce our data, we need to actually search them on Google, as often as you instruct us to. These are the
keyword rank checks
that you pay for.
To get a better idea of how our pricing scheme works, use the pricing calculator to simulate a few scenarios with different values for the number of keywords and update frequencies.
While designing this tool, we didn't study or seek inspiration from any competitor.
We built everything from scratch because we wanted to avoid incremental improvements, thinking that would just give us a better version of a cart. Instead, we planned to create a Mustang from the get-go.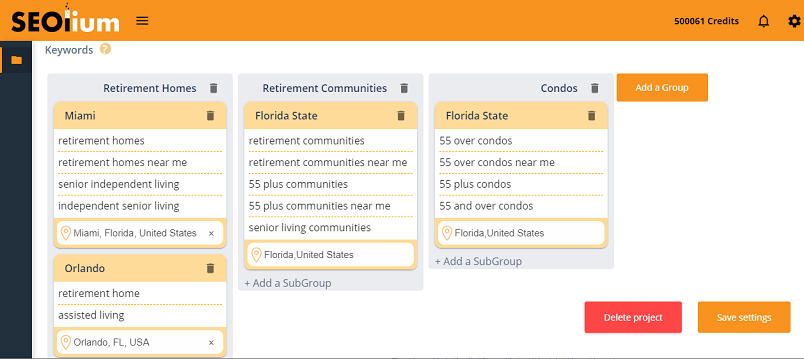 You truly own all the ranking data, and we're never going to keep it hostage.
The
Pages report
always shows a fresh complete snapshot of raw rankings. You may use the
Export to Excel
button to download it.
If you need a full Account Download, which includes all your historic data, simply drop us an email, and we'll prepare a MySQL dump file.
The Google Rank Tracker tool is designed with big data and business intelligence in mind.
We do the boring part while you have fun analyzing reports. The Overview dashboard is perfect for managers, but if you need to go deeper we have individual keyword ranks, Average Position, Visibility, and other metrics which show if you're succeeding or failing at SEO...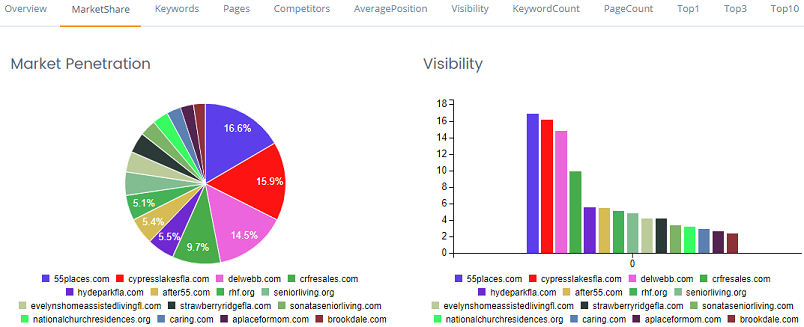 Who said the job has to be boring?
Our imagery and messages are crafted to make you smile!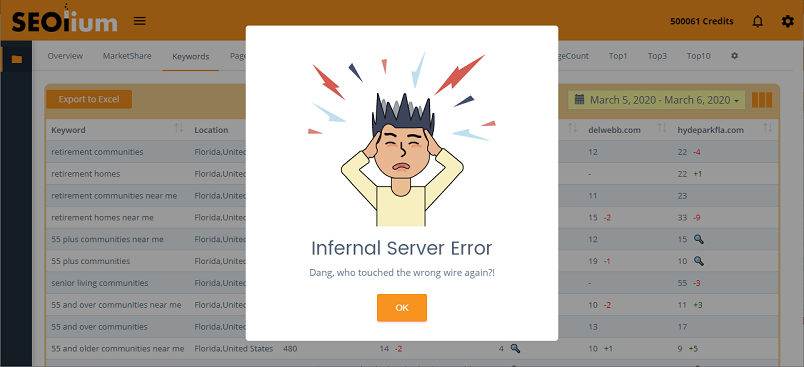 Pricing Calculator
50
1000
2500
5000
7500
10000
You Need
keywords
updated
Registration successful. Please check your email address.
Please provide your email address.