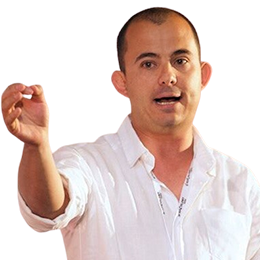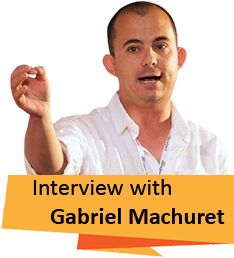 App Store Optimization (ASO), with Gabriel Machuret

Gabriel Machuret in an SEO expert, App Store Optimization (ASO) pioneer, Internet Marketer, and a full-time Entrepreneur. He has been doing App Store Optimization for over six years, time in which he became one of the world's leading ASO experts. His skills include App Store keyword research, App Store competition analysis, and ranking apps higher in app stores.

He has an impressive 400+ Tech clients, for whom he worked on various SEO and ASO projects during the last decade. More than 10,000 entrepreneurs successfully completed his ASO and SEO courses.
SEOlium:

Gabriel, we know you're an SEO expert, App Store Optimization (ASO) pioneer, Internet Marketer, single-dad, and full-time Entrepreneur. When and how did all of this happen? What was your path?

Gabriel Machuret:

I never planned to become a single-dad full-time entrepreneur, trust me, but life happens without asking.

Between businesses and startups, I suddenly found myself launching a marketing agency while facing divorce (twice!), and then having the opportunity to raise my boys by myself. Trust me, not an easy challenge considering I live in a pretty remote town in Australia…
SEOlium:

Why digital marketing? Was it a very well thought out decision or just love at first sight?

Gabriel Machuret:

Initially I was a scuba diving instructor and as a diving instructor you need a lot of things right for you to work, gear, skill, ocean, weather conditions. Digital marketing is one of those activities where there are zero barriers, you just need a connection, the will to do the work and dedication. What I love the most is how fair it is, in fact, anyone can join the industry and the ones that win are the ones that are willing to put more value out there.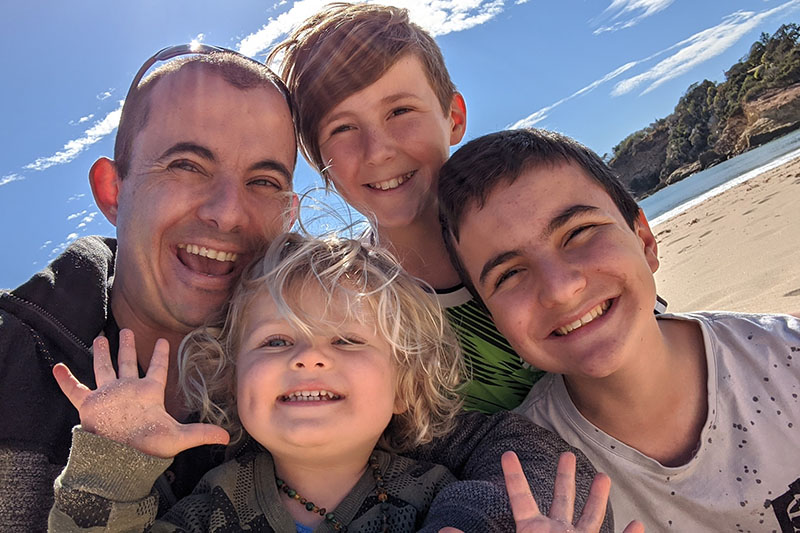 SEOlium:

As a seasoned entrepreneur, do you think entrepreneurship is something anyone can learn or it's a "skill" you're born with?

Gabriel Machuret:

It can be learned for sure, but the skills to keep you in the game need to be nurtured. I don't think being an entrepreneur is difficult, but remaining an entrepreneur is the challenging part. Learning to self-motivate yourself, to avoid procrastination and to find a routine, it's not easy.

There are many ups and downs and you can truly see how good and entrepreneur is, in the dark moments. Everybody is a winner on Instagram. The real entrepreneurs are the ones that are hustling when things are going bad.
SEOlium:

Let's talk about mistakes, bad luck, and difficult times in your career. How did you manage those and what can we all learn from your experience?

Gabriel Machuret:

Oh, I'm an expert in Failures (and yes with capital letters for Failure) from bankruptcy at a very early stage of my career to losing huge clients. I think the secret is not to take your business in a personal way…
---
---
I think entrepreneurs are too emotional and when we are too emotional, we tend to feel that our business is our baby, therefore any failure is a representation of who we are and that is not the case.
---
---
SEOlium:

With respect to digital marketing skills, where are you the strongest?

Gabriel Machuret:

App Store Optimization

is my thing… mainly because it's one of those skills that you can't truly learn unless you are doing it. A bit like swimming, you can watch all the online tutorials but you need to be in the water. Understanding how the app store works, it's fun and frustrating. Perfect for me.
SEOlium:

And what was your path to becoming one of the world's leading ASO experts?

Gabriel Machuret:

I literally had no idea about ASO but I knew that I didn't want to do SEO for a while… a friend of mine needed help to market an app and I started to ask some questions around:

How do people rank in the app store? The question took me to research and my research produced the most mediocre book of all times about ASO… but in a remarkable way, it was the first book about the topic.

So, I became the world authority based on luck and curiosity and also giving it a go – when I started ASO there was no indication ASO was going to last or that I could make an income from it…
SEOlium:

Could you tell us more about the main differences/similarities between ASO and SEO?

Gabriel Machuret:

ASO is very similar to SEO but with a worst algorithm and a formula that not many people understand. I think SEO is fairer and in SEO anyone has a chance, ASO is more dependent on downloads and reviews and in reality, budget. Small apps literally can't win just with ASO.
SEOlium:

What are the key differences between App Store and Google Play?

Gabriel Machuret:

Google play is easy to understand, imagine you are optimizing one article. That's it. Very damn simple. IOS works with keywords and combinations of keywords you add in the backend of your app console (called iTunes Connect) … so mainly you are trying to rank for the highest number of long-tail keywords by adding keywords. This may sound easy but here is the catch: you only have 100 characters to add those keywords.
SEOlium:

What are the steps you follow for efficient App Store Optimization? Is there a recipe for rankings apps higher in app stores?

Gabriel Machuret:

Downloads + ASO + Reviews. So mainly you need to get downloads for your app to be declared "a real app" in the eyes of the app store and find a way to trigger reviews while being sure you have optimized your app properly.

If you can achieve that, then you can see results, but clearly the catch 22 is… how to get more downloads if you are not ranking… that is the challenge of 99% of apps out there.
SEOlium:

What about penalties and other potential issues? How do you handle those in ASO?

Gabriel Machuret:

The beauty of ASO is that there are no penalties, you can always revert what you did. But it is not so amazing as it sounds in many cases you don't get penalized because the algorithm can easily ignore many of the actions you take, so in reality, the ROI of ASO is more difficult to determine than SEO.
SEOlium:

Do you have a list of tools you're using for ASO?

Gabriel Machuret:

My favorite ones are Mobile Action (mobileaction.com) and AppRadar (appradar.com) that work very similar to

SEO tools

but with data that is exclusively mobile. ASO tools are extremely different from each other so it requires a bit of getting used to each of them.
SEOlium:

What is the advice you can give someone who wants to launch a digital marketing agency? How can they make their business remarkable?

Gabriel Machuret:

Be sure you make your proposition unique, even weird, marketing agencies are usually boring because they offer what everyone offers. If you want to start and make an impact, offer marketing services to only one vertical or one type of client. Example: SEO company only for Drupal! (sounds crazy but trust me there are a lot of Drupal sites out there… you never know).
SEOlium:

Lastly, how do you see the future of digital marketing?

Gabriel Machuret:

More personalized. The algorithms know everything about us so it's all going to be about data and personalization. Going generic is going to be the fastest way to lose the battle. Go narrow, go niche and try to understand your market audience. Only the experts will survive.