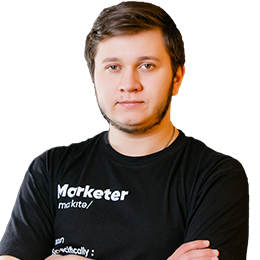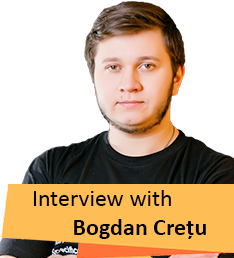 A Content Marketer's Bible, with Bogdan Crețu
Bogdan Cretu is an all-around marketing enthusiast focused on learning everything there is to know about SEO and Content Marketing.
He is in charge of every marketing aspect at
Coinzilla
, a crypto advertising network developed by Sevio Solutions.
He occasionally writes on topics such as digital advertising, crypto, or SEO, but most of the time he's working on marketing strategies and plans for both Coinzilla as well as some of its clients.
SEOlium:

Bogdan, please tell us more about your background and how you ended up doing content marketing and SEO.

Bogdan Crețu:

My first encounter with Marketing was during college, when I was volunteering for an NGO. What drawn and kept me in this field was its ever-changing nature. In marketing, there is always more to learn.

I got my first job in marketing in a travel agency, where I had the chance to do a little bit of everything – SEO, content marketing, email marketing, social media, PPC. That helped me figure out what I really love doing.

Then I joined Sevio Solutions, the company behind Coinzilla, in the summer of 2018. Here I started building Coinzilla Academy from the ground up, a blog meant to help educate users on cryptocurrency and blockchain technology. Now I'm in charge of the marketing department, meaning that I usually spend my days planning campaigns, tracking activities, and keeping an overview of all the marketing activities.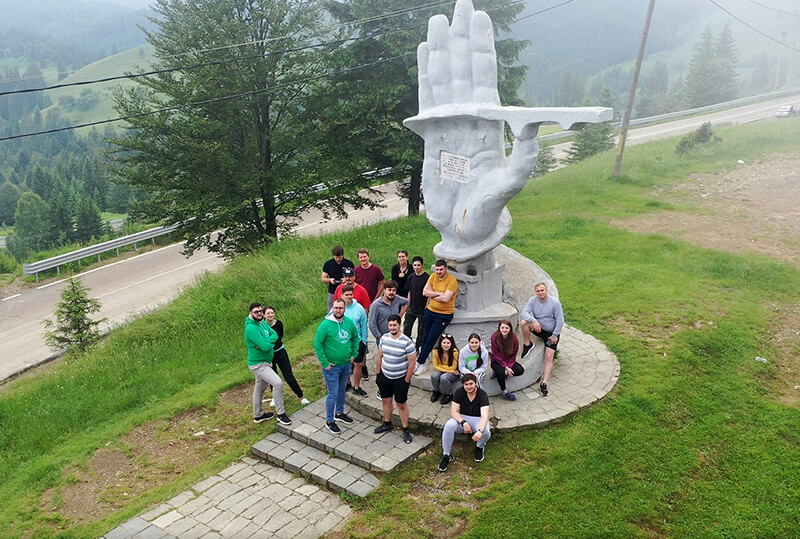 SEOlium:

Can you tell us what exactly content marketing is? When should businesses opt for it instead of other marketing channels?

Bogdan Crețu:

In my book, content marketing is about creating content that is relevant and helpful to your audience. Content marketing is not about promoting your product or service, but about positioning yourself as an authority in the market. Instead of hard-selling and promoting your product, you focus on identifying your user's problems and providing useful solutions for those problems.

I don't think content marketing should be used instead of any other marketing channel, but together with them. There's no point in putting out great content if you don't have a plan to get it in front of your audience. Promoting your content through SEO, social media marketing, email marketing, or other channels is imperative to a marketing strategy. Otherwise, you'll just waste time creating content that nobody will ever read.
SEOlium:

And when do you think content marketing isn't an appropriate channel for businesses to engage in doing?

Bogdan Crețu:

Content marketing, like anything else, has its pros and cons. So, I would actually advise against using it in some cases. For example, if your audience isn't really online, or if you're in a very niche market.

However, I've met a lot of people who were into content marketing but were doing it for all the wrong reasons.
Don't get into content marketing because everyone is doing it.
Don't get into content marketing if you don't have a clear goal in mind.
Don't get into content marketing if you don't know your audience.
If you don't have a clear content marketing plan, you'll end up pumping resources into an activity that doesn't produce immediate results, and you may even give up before those results start coming in.
SEOlium:

So, what's the secret? Can you share your recipe for doing content marketing successfully?

Bogdan Crețu:

Research – lots of research.

Creating content is the easy part. Most of your effort should go towards research and then promotion. Before you type even a single letter in a document, you need to:
Know your competition.
Know your market.
Know your audience.
Know your product.
For example, before I start working on a blog post, I do tons of keyword research. I brainstorm a few ideas, write down the keywords, and put them into Ahrefs' Keyword Explorer. I then pick my main keyword and take a look at the top-ranking pages for that specific keyword, looking for answers to questions such as:
What is the searcher intent behind this keyword?
How is this content built? Is it a listicle? A guide? A comparison?
How can I make my content better? Can I find a unique angle for this topic?
After I have a clear idea of what my content should look like, I get to work.
SEOlium:

In terms of human resources – how does an effective digital marketing team look like?

Bogdan Crețu:

I don't believe that this is a one-size-fits-all issue. An effective marketing team should be built around the goals of a business as well as the type of business. If you're a small local restaurant, you can probably get away with just one marketing person that can work on social media and PPC. While if you're a huge online store, you may need a whole team just for your SEO efforts.

But if you're looking to focus on content marketing, you will definitely need at least a content specialist/copywriter, an SEO specialist, and a paid media specialist.
SEOlium:

And how about tools? What online/offline tools does a modern marketer need? While we're at it – what skills should any modern marketer have?

Bogdan Crețu:

Personally, I can't imagine my life without a tool for keyword research and one to track your rankings (such as SEOlium). I'm a huge fan of Ahrefs, as it plays a crucial role in my research phase. Other great tools to look at are Moz, SEMRush, or Screaming Frog for technical audits.

I also use Google Analytics and Google Search Console on a daily basis, and they come in handy especially when I'm performing content audits. Last but not least, anyone needs a tool to help with the planning. I love using Google Sheets, as I can create Gantt charts quite easily, prepare reports, analyze data, and so much more. It's versatile and super easy to use.

But depending on your daily activities, you may need to also use social media tools (such as Hubspot or SproutSocial), email marketing tools (I love using MailChimp), or even creation tools (like Canva).

In terms of skills, I believe the two most important are analytical skills and adaptability. The marketing that we're doing today looks much different than the one we were doing 5 years ago. Being able to adapt to new technologies and new trends is a must. And so is the ability to analyze data, and then use that data to make informed decisions.
SEOlium:

Bogdan, have you played with our professional Google rank tracker? What do you think?

Bogdan Crețu:

To be honest, I haven't. But I did take a close look at it.

I can say right off the bat that I really love the idea of the consumption-based pricing calculator, as it makes the tool really accessible. Especially for small businesses that are just getting started with SEO and don't need all the fancy features provided by other tools.

But I usually try testing out different tools and comparing data, so I'll definitely end up signing up for an account in the near future.
SEOlium:

Alas, we covered "content". Now it's time for you to share how a perfectly optimized (SEO) page should look like. Only the good stuff, please!

Bogdan Crețu:

I always believed that pages should be optimized for users first and for Google (or bots) second. On-page optimization can be difficult, especially when you're trying to include keywords and ranking signals to please the Google gods. But in doing so, you may end up with a page that's difficult to read or navigate.

Now that we got that out of the way, here is what I look at when I'm trying to optimize a page.
SEO-Friendly URLs. Randomly generated URLs are an eyesore. Include your focus keyword in the URL, but make sure it feels natural and that it's easy to remember.
Heading tags. Always check that your title is marked with a <h1> tag, and that you break down your content using <h2>, <h3>, and even <h4> tags. It will make your content easier to digest while also giving you a chance to strategically position relevant keywords throughout your page.
Use your keyword naturally. Don't struggle to stuff keywords so you'll rank better. If you're writing an article about "Social Media Marketing", you're bound to mention keywords such as "engagement", "Facebook", or "audience". Focus on producing qualitative content, then look for keyword opportunities that you may have missed.
Internal and external linking. Strong internal linking helps your website's architecture and improves your overall chances to rank. But external links are also helpful, as they help Google better understand what your page is about.
Optimize your images. Always check that you added alt text to your images (since Google can't read them), and make sure their file size isn't huge, as this will impact your loading times.
Monitor your page.
Don't forget about your page as soon as it goes live. Track its rankings and constantly optimize it. Work on your title, your headings, your images, and even your copy. Take them one by one, see how your page performs with each change, keep what works and rinse and repeat with what doesn't.