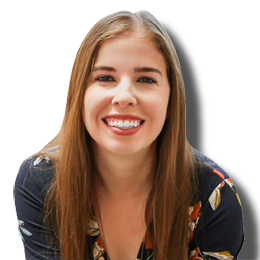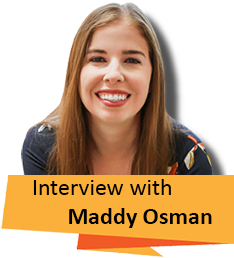 Interview with Maddy Osman
Maddy Osman is an SEO Content Strategist who works with clients like AAA, Automattic, Kinsta, and Sprout Social.
Her background in
WordPress web design
contributes to a well-rounded understanding of SEO and how to connect brands to relevant search prospects.
Learn more about her process/experience on her website
www.The-Blogsmith.com
and read her latest articles on Twitter:
@MaddyOsman
.
SEOlium:

Maddy, thank you for accepting to answer a few questions about copywriting. For indexing purpose I have to call you Madeline Osman at least once! We all know on-page SEO and SEO copywriting is often a painful task. If you only knew how many times I heard people complaining they can sit for hours in front of a computer and not type a single word… Do you have this problem? How do you solve it?

Maddy Osman:

I think it can certainly be painful if you try to optimize for everything at once! You can make it easier by breaking the process into several steps:
Do keyword research before starting to ensure that there's an audience for your topic (and that you can realistically rank in relevant search).
Write the article based on the data you uncover, incorporating related/semantic keywords in headings and body copy.
Use an SEO checklist to ensure that you incorporate every important SEO element when uploading the content to a content management system (CMS).
Follow up with a multi-step editing checklist. Read once for spelling and grammar. Read again for formatting. Read through once more out loud for agreement.



SEOlium:

Why copywriting? Why do you love your job?

Maddy Osman:

I honestly stumbled upon it! One of the earliest marketable skills I learned was web design. Since I was just a kid at the time, I didn't learn it with any intention of using it for work in the future — it was all for fun. But my first college job involved web design and content creation. After four years working on these two different aspects of marketing, I discovered a greater love for content creation.

I love the act of creation, in general. Even when I'm working to create something for someone else, it feels like an art. And a science. And it's so rewarding when clients and their target audiences have a positive experience with the content my team creates. I love turning a blank page into a finished piece and all the tinkering and fine-tuning that happens to get there.
SEOlium:

Is copy quality subjective or not? How would you describe perfect copy?

Maddy Osman:

To an extent, quality is subjective, yes. Submitting the same piece to three different editors will return three different sets of feedback. And this makes sense — each editor is representing a different brand, voice, and goals. One piece might be a great fit for one outlet and a complete miss for another, even with the assumption that they're serving members of the same industry.

So it's not just about quality — it's about how well you're helping an editor do their job to the stakeholders they serve. If you make them look good to their bosses, they'll want to keep working with you.

Therefore, there probably isn't a way to describe "perfect" copy. But don't let that discourage you — even the best writers go through extensive editing stages with a third-party before their content is anywhere even remotely close to "perfect".
SEOlium:

And do you have a recipe to produce it?

Maddy Osman:

I do have some tips, absolutely!

First and foremost, never try to get every step of the process done on the day it's due. It's too much pressure that I promise will result in work that isn't the best you could do.

Instead, spread out the writing stages across multiple days: outline on one day, draft on another, and edit on a third day. That way, every time you touch a specific piece, you're bringing a new perspective to it.

If you can justify it, assemble a team to help you put your best foot forward. I have a virtual assistant who helps me gather research (statistics, quotes, etc.) and an editor who helps me to get out of my own head and biases to make my writing stronger before sending something over to a client.
SEOlium:

How can a company/copywriter protect themselves from plagiarism/copycats? Can Google tell who the rightful author is? And do they care; do they want to reward them with better ranks?

Maddy Osman:

I don't think there's a foolproof way to protect yourself from plagiarism and copycats. But what you can do is set up mentions for your name, brand name, and website. I use

Awario

for this.

Then, if someone scrapes your content and reposts it somewhere else, you'll get an alert if they've used any of these elements (some copycats don't even bother removing the original author bio info, for example). From there, you can submit a DMCA takedown notice. But personally, I rarely pursue retribution. If something is plagiarized, it's usually pretty obvious and doesn't really affect me or my business in a noticeable way.

There are some signals (E-A-T, Author Rank, etc.) that help Google understand the rightful author for a piece of content but again, I don't think they're foolproof. That said, and again, I don't think it's worth obsessing over. But if it ever becomes an issue, your receipts are your article's original publish date and the original writing date on Google Docs (where I'd recommend handling the content creation process).
SEOlium:

You have an amazing list of clients. How do you find them? How do you close them? Do share your secret sales recipe! Tips for copywriting newbies, please!

Maddy Osman:

Referrals are a huge component of my business. So the best tip I can give is to underpromise and overdeliver with existing clients. Surprise and delight. Make it easy for clients to recommend you when their friends are looking for someone like you to help them.

Also, share your journey consistently on social media where potential clients hang out. For me, this involves Twitter and LinkedIn, specifically. I post constantly about newly published articles, what my clients are doing, testimonials, tips, curated industry articles, and more. My followers are constantly exposed to this content. When they need content help, I'm at the top of their list!
SEOlium:

Do you only work alone or you have a team? Regardless, what questions should someone who wants to hire a copywriter ask?

Maddy Osman:

I'm building out a team! I started my business as a freelancer but am moving more towards an agency model. I shared a lot of insights into the transition during my WordCamp Denver 2020 talk:

From Freelancer to Agency – How I'm Building Systems to Scale

.

If you want someone to help you create content, I would ask questions like:
What will you do to get up-to-speed with our brand and voice?
How does the process work? What's the timeline?
Will you need anything from our team (like access to a subject matter expert) in order to be successful?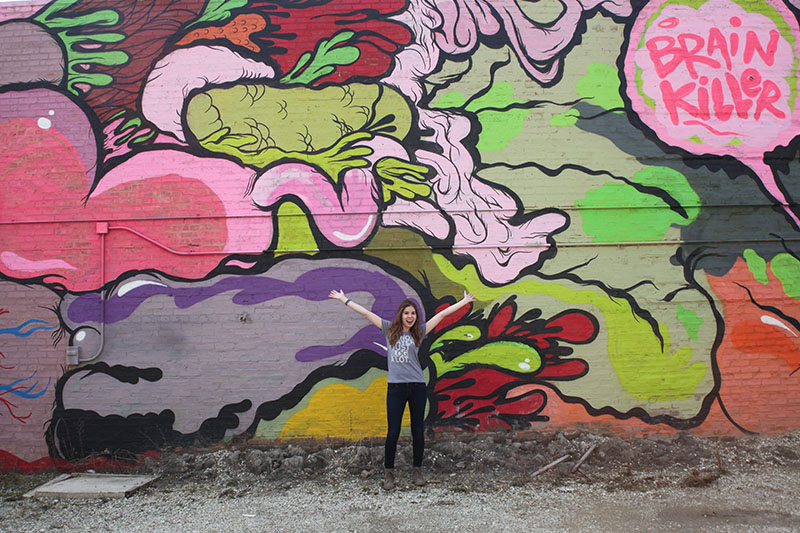 SEOlium:

Do copywriters use productivity tools? What are they?

Maddy Osman:

Absolutely!

I think anyone working for themself should use a time tracker.

Perhaps most importantly, this can help you check any assumptions you made when quoting the time required to complete a project. It can also help you to understand how effectively you're spending time during the workday and if administration or other non-billable hours are getting in the way of paid work.

In other words, tracking your time can help you better understand your own strengths and weaknesses as they relate to time management.

You also absolutely need to use some sort of project management tool, even if it's super basic in terms of functionality. I used to use a Google Sheet, then graduated to Todoist, and am currently evaluating other team-focused project management tools including Freedcamp and NiftyPM.
SEOlium:

When you have to write an article about something you know nothing about – how do you make sure the final result is perfect?

Maddy Osman:

You need to work in some time for review with a subject matter expert. If there's someone at the company you have access to, that's the best possible situation. But it might involve building in budget to hire a subject matter expert for this stage (handled either by you or the client).

Ideally, you'll complete some level of review during the outlining stage — when you've assembled the facts but haven't put much effort forth to make them sound good. It's a lot harder to handle this part of the process after you've already drafted a finished article.
SEOlium:

Let's talk about on-page SEO for a second. Aside from quality copywriting – what are other SEO ranking factors we should optimize for?

Maddy Osman:

There's certainly a lot that you could focus on but they can be summarized broadly with two activities: building backlinks and optimizing your website's technical structure. You can't neglect one aspect of SEO and expect high-quality content to completely make up for it.

I share step-by-step SEO advice with my

one-hour Skillshare classes

.
SEOlium:

And what about off-site SEO and link-building? Do you think it's possible to rank higher with great copy and no backlinks?

Maddy Osman:

I think it's possible but not likely. You certainly shouldn't depend on high-quality content to be the be-all and end-all of your SEO strategy.
SEOlium:

In your experience is word-count an SEO ranking factor? Is there an ideal article length?

Maddy Osman:

Yes, it's absolutely a ranking factor. SEOs will argue with me as to the ideal word count, but I usually recommend starting with 1000 words if the purpose of the content is to rank in relevant search for a niche topic. 1500 words is even better.

It really depends on the topic and the goal.

A tool like Clearscope

can provide more clarity backed by data from currently ranking content.
SEOlium:

Maddy, what do you think of machine learning and artificial intelligence? Will it ever replace humans at producing perfectly optimized copy?

Maddy Osman:

Google is already using aspects of both in their algorithm! So it's important for all SEO content creators to be aware of.

I think AI, machine learning, or a combination of the two could replace humans when it comes to producing content that ranks but I don't know that it will ever completely replace a human's innate ability to connect with other humans. This is what ultimately influences the conversions that can happen as the result of users reading SEO content.

At any rate, I'm not worried about it at this point.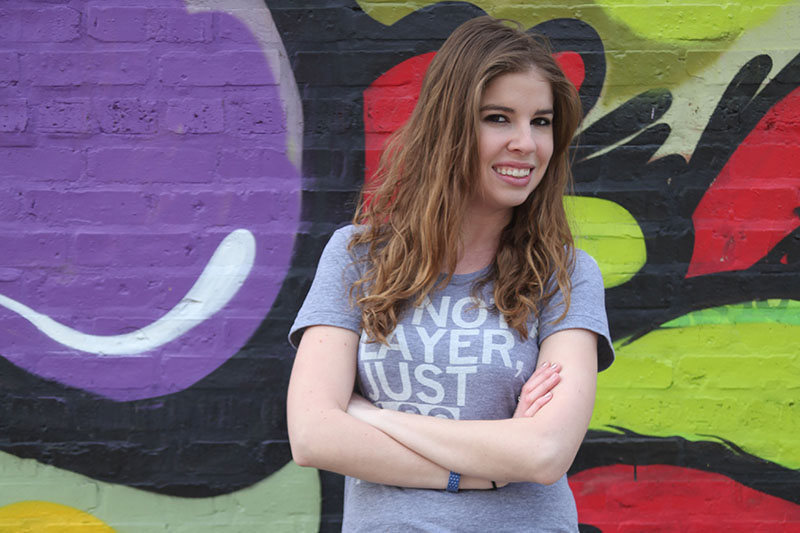 SEOlium:

Finally, do you also read? Name 3 books that changed your life and explain in what way.

Maddy Osman:

I love to read! Last year, I challenged myself to read 100 books. Every other year, I read a minimum of one book per week and track my progress with

Goodreads

.

Here are a few I'd like to highlight:
How to Win Friends and Influence People: Everyone should read this book. It's all about getting what you want while also co-existing well with other members of society.
So You Want to Talk About Race: I just finished this and I think everyone should read it. Get woke!
The Design of Everyday Things: This book introduced me to the concept of usability. It created a fundamental shift in my thinking that completely affects how I see and interact with the world around me.