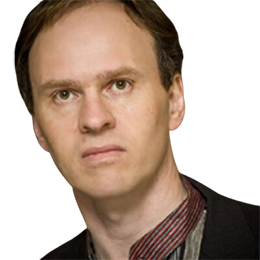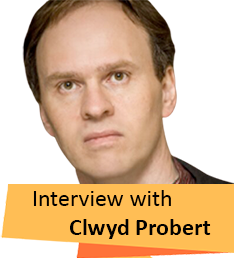 White-Hat SEO – an Interview with Clwyd Probert
We are an
inbound marketing agency
that delivers services based on a strong data-driven, ROI model and a transparent delivery system. We are a Platinum Level HubSpot agency that is respected in the industry and are trusted by our clients to deliver our promises. We run the world's largest
HubSpot User Group
– The London HUG. With a great team, you can expect exceptional customer service, good communication and commitment. Our fundamental strategy is to relentlessly "work" the systems of the business to perfection for ourselves and our clients.
SEOlium:

Clwyd, how did you end up doing SEO?

Clwyd Probert:

I have a background in traditional marketing having been the VP of marketing for a large technology company in the USA. When I gave that up and returned to the UK my career took a different turn. I started a photography business in London and taught myself digital marketing and SEO to grow that business. It was so successful that we became a national brand – but gained so much interest from the success that we had online that we decided to shut down the photography business and offer our marketing services directly as an agency. Whitehat was the result and we have been running now for nearly 10 years.
SEOlium:

You told me that you specialize in doing the right thing, aka – white-hat SEO. Could you please elaborate on that? What is it exactly that you do?

Clwyd Probert:

Our approach to digital marketing goes back to the early days of Google and the early SEO 'experts'. Back in the day it was possible to succeed at SEO by producing lots of poor content and promoting it with backlinks from hundreds (or thousands) of poor quality spammy sites. We took the view that this provides a poor experience for the end-user and concentrated on building trust through high quality, in-depth content both for ourselves and our clients. The approach to focus on quality has paid-off and Google now actively demotes poor quality sites. Quality wins through in the end.
SEOlium:

As opposed to white-hat SEO, what is gray-hat SEO, black-hat SEO, and where is the line between them?

Clwyd Probert:

Black-hat SEO tries to short-cut the path to success. Always looking for quick fixes. But these spammy tactics are quickly discovered by Google and the client ends up paying the price in dropped traffic and ultimately loss of revenue.

White-hat SEO focuses on providing quality content that builds site authority and encourages third party references and links. By addressing the problems of goals of the end client's customers, quality content naturally drives visitors, leads and customer acquisition.

Grey-hat SEO is really the same as Black-hat. Tricks and tips that seem to shortcut the road to success. It's easy to test if something is right. Google publishes its quality guidelines and these should be used as a reference by any digital marketer.
SEOlium:

How can people without SEO knowledge be on the right side of Google's algorithm?

Clwyd Probert:

It's not too difficult. Most people would understand the difference. If you are publishing good quality content targeted at solving your clients' problems – then you are probably ok.

In fact, it's much less of a problem than it used to be. Google is really good at picking up backlink 'spam' to such an extent that Black-hat SEO is not really worth doing anymore and most of these scams have dropped away.
SEOlium:

So in your opinion, how should a white-hat SEO strategy and campaign look like? Can you describe a step-by-step recipe people could follow and gain visible results?

Clwyd Probert:

SEO actually comes later in an effective digital marketing strategy. To construct an

effective inbound marketing strategy

, first your need to understand your target clients. Documenting your

ideal buyer personas

and their

buyer's journey

will provide you with a strong understand of the problems and goals that they face. By writing about these problems and goals you are helping to solve their problems. This is where you need to focus your keyword research and your content strategy.
SEOlium:

And what happens if they decide to slip into the grey or black-hat area? Can you show us a few notorious examples of Google penalties?

Clwyd Probert:

If you find that an over-enthusiastic consultant has built a lot of dubious links or your page content is thin or stuffed with keywords, its not hard to fix. You can submit a list of 'bad' backlinks to Google to get them to be ignored. You can go back over old content and re-write it, expand the text and add more value. If you are always thinking of producing good value for the reader rather than focusing on SEO, then you probably have the balance right.
SEOlium:

We all know Google change their algorithms all the time. Is it possible that what once white-hat SEO now is gray, and what was once gray-hat SEO now is black? How can we argue to business-owners that they should still try to do SEO when this is an ever-shifting landscape?

Clwyd Probert:

No, it's not difficult. Google changes all the time, but the basic principle has stayed the same over the years. It's just that Google has become better at recognizing good quality content and spotting spam and scams. Concentrate on quality and you will be fine.
SEOlium:

Clwyd, do you think there's a link between black-hat SEO and negative SEO attacks? In theory, it's possible that competitors will use gray or black-hat SEO techniques to discredit or penalize a website. If this could work, how can someone protect themselves from such attacks?

Clwyd Probert:

It's been spoken about a lot in forums and was probably a valid issue to worry about a few years ago. Now it's less of an issue. Google tends to ignore poor quality backlinks now rather than impose penalties. Concentrate on what you can control and don't worry about what others might do.
SEOlium:

Have you ever had clients who asked for black-hat SEO works? How do you usually tackle these conversations?

Clwyd Probert:

Yes, we have been approached by clients wanting quick results at any price. We try to explain the reasons that this ultimately a poor strategy. If we can't convince them we walk away. We need to feel comfortable working with the right type of client just as they need to be able to trust us.
SEOlium:

Finally, in an SEO interview – how would you detect SEO-white-hat-ness or exact shade of gray in someone? Could you tell us a few questions/traps and their respective answers?

Clwyd Probert:

Ask them for examples of the content that they have produced for their clients. Ask yourself if the content has been produced for Google or for consumption by a potential client. If that content had been produced for you – would you be happy sending it to your best client?