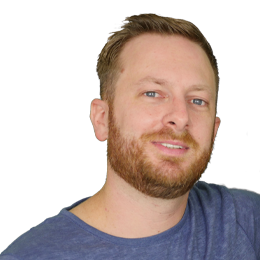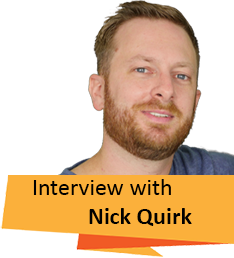 How to Build an Online Presence, with Nick Quirk
Nick Quirk is the COO of
SEO Locale
, a premier digital marketing agency in Philadelphia, PA. With over 15+ years of experience with web development and digital marketing, Nick Quirk joined SEO Locale as a partner in 2018 to help grow the agency.
With his previous successful ventures in the past, this opportunity came at the perfect time. Being able to work with an old friend who he mentored at a previous agency, it was a dream come true.
SEOlium:

Nick, we now live in the COVID-19 era so we thought it was only appropriate to discuss moving a business into the online realm. Everything from the idea to the concept, to the implementation. Let's suppose a successful otherwise offline business wants to dominate the online. What are the steps and please describe the entire process?

Nick Quirk:

Great question and I'm excited to provide insight for business owners to take some actionable steps to move forward.

Step 1:

Auditing your own website to get it prepared for a digital marketing strategy.

​Step 2:

Figure out your KPIs for online versus offline. For example, e-commerce websites should set revenue as their #1 key performance indicator.​

​

​Step 3:

Evaluate any data you have (if any) with Google Analytics to help identify the user path and flow.

​​Step 4:

Once you compile all your data, you'll want to start the keyword research phase along with a

competitor analysis

. What keywords can you target with high intent? For example, a high intent keyword would be "buy", "for sale" or "online" for an e-commerce website. These are usually the keywords that we would consider lower hanging fruit.​

​​Step 5:

Start mapping out which page(s) you'll be targeting in your SEO strategy. This will be determined by your target keywords and relevance of those keywords to a specific page. Keywords should have a home and not just be shoved all on one page.

Step 6:

Start your on-page and off-page SEO process. Making sure it speaks to your foundation that you created prior to this.

​Data is important to collect from your own site and competitors to identify the best strategy you need to create to be successful online.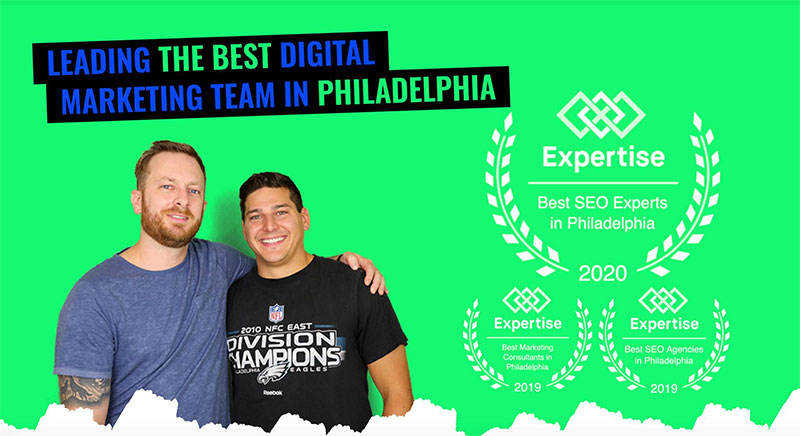 SEOlium:

What resources are needed to implement this project? In terms of people, budget, time, etc. What needs to be kept in house and what could be outsourced?

Nick Quirk:

Anybody can do this by themselves. It is time-consuming to set up a successful campaign. It isn't just one and done. It is important to keep tracking your keyword and traffic progression through the entire process. You'd want to start with getting a few SEO tools that will allow you to identify the progression you are making.

The SEO tools themselves can rack up a nice hefty monthly bill. This is where a digital marketing agency can help. As a digital marketing agency, we spend in the $3k-$5k/mo range in just SEO tools. If it was an individual that wanted the same tools, you'd spend anywhere from $200-$500/mo. Depending on your involvement, it may be beneficial to hire an agency to handle digital marketing.
SEOlium:

How should a business pick the website design from a few options the agency is presenting? Any important aspects to look at?

Nick Quirk:

The most important aspect to look at a design is making sure it meets all your needs as a business owner. When I mention that, it isn't for YOU, it's for YOUR CUSTOMERS. You know your customers better than anyone, you know what your customers are looking for.

Secondly, look at the design and make sure you can add more content than what is already there. A correct search engine optimization strategy will include more content most likely. Leverage accordions or other content elements to keep the design clean.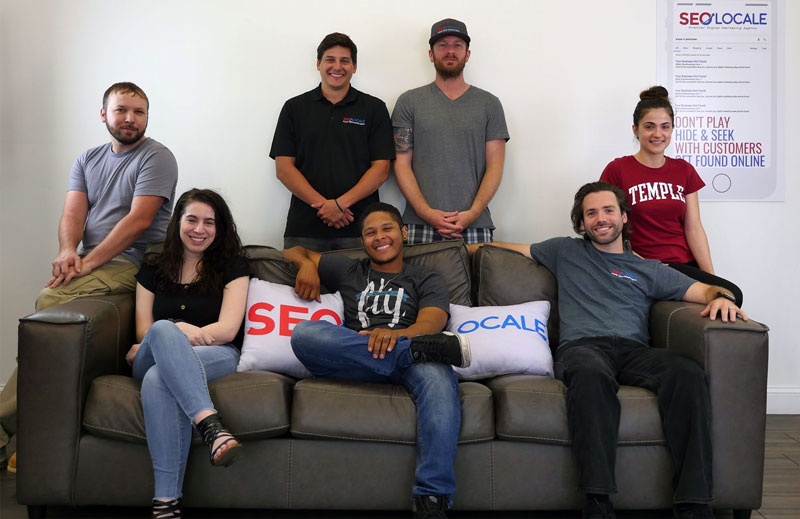 SEOlium:

Okay, the website is ready. What now? Where are the people? Where the traffic at?

Nick Quirk:

The biggest mistake some agencies and/or digital marketers make when launching the new website is not correctly redirecting the old URL structure or not removing the NoIndex from the build link.

If you have the SEO strategy in place, the traffic will come. As most people know, SEO isn't an immediate product. If you are looking for quick traffic, you can start with paid advertising. Before doing that, you'd want to check your Google Analytics event and goal tracking. This will help you expand your entire campaign in the future. The data is important with a new website as people may interact with it differently than expected.
SEOlium:

Nick, tell us why it's important to have a digital marketing strategy?

Nick Quirk:

~90% of people in the United States have access to the internet. The population of the United States is roughly 331,000,000 people. You have an opportunity to market yourself in front of roughly 297,900,000. Of course, the number will be smaller as you break those numbers down into your product or service and target geographical area. The people who purchase billboards are targeting 1% of the people that actually drive by and look. Even when looking at a billboard, that person may not even care about your business. Take a digital marketing approach, you are marketing to the people who have a higher intent.

Most billboards can cost anywhere between $5,000-$20,000 per month. You can take that marketing spend and put it into a digital marketing plan and get a way better ROI.

I am not telling businesses to not do billboards, as the brand recognition is great, but any business that approaches us and says "I am thinking of doing billboards to get my business going" we advise them a digital marketing plan would have a much higher success rate.

I see some digital marketing agencies in Philadelphia, where we're located, that have billboards and I always think, "isn't that something, a digital marketing agency doing billboards…" And you can do a search for "SEO Philadelphia" and see those agencies aren't even in the top 10.

Every business's digital marketing strategy will be different, it isn't always the same by industry. Our agency creates a custom, data-driven plan. Any business that is starting up with nothing, we always recommend at least 6 months before the SEO kicks in. Benchmarking a start-up is difficult as we do not know how Google will react with the freshness of this business.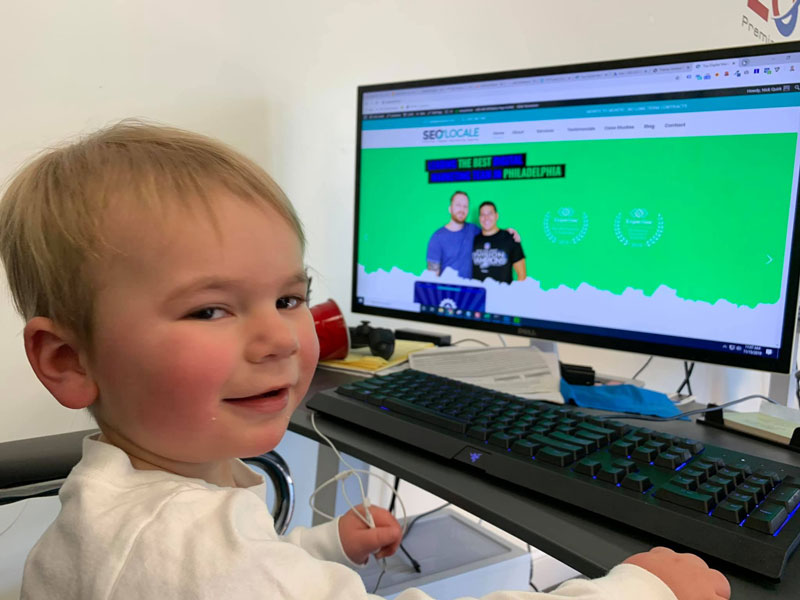 SEOlium:

And what are the components of an efficient online marketing strategy? How do you go about creating one?

Nick Quirk:

Efficient online marketing strategy is based on the current data from the business' Google Analytics and Search Console reports. If they do not have that setup, we dig into a competitor analysis. What keywords are the local competitors reaching for? What about a successful competitor in a major city? There isn't one strategy that will be the same for every client. Unfortunately, there are SEO agencies that believe one strategy can be a cookie-cutter solution for every client. You can't take that approach in 2020, if you asked me this question 20 years ago, it might be different.
SEOlium:

Okay, so we finally came closer to Search Engine Optimization. Please tell what SEO is how it fits into the whole online presence thing? What else fits there?

Nick Quirk:

Search Engine Optimization is how websites get listed on the organic portion of Google. The organic portion is below the paid advertising section. You have different types of SEO.
Local SEO – this is the approach of being found locally which would include "near me" search intents. For example "plumbers near me" would be a keyword you can naturally rank organically on Google.
National SEO – this is the approach of being found nationally. If your product or service can be used from anywhere around the United States, this is where it would be beneficial for your business.
International SEO – this is the approach where no matter the location of the user, you can provide a service or product to. This approach is fairly expensive as you dip into different languages and is time-consuming to create a true digital marketing strategy.
---
---
Organic traffic should be your number one driver for traffic to your website. This will allow you to expand with your digital marketing approach with retargeting and other sources.
---
---
A digital marketing strategy would include SEO but will have other digital marketing elements in there. SEO is a huge role in the approach of growing any business online.
SEOlium:

Let's focus on SEO for a second; we know your knowledge on the topic is vast! How much do a website's design and development matter for SEO?

Nick Quirk:

100% design and development are the foundation of your website. The development will help the page speed and user experience. Page speed is a small ranking factor in 2020. Google did mention they will be using Core Web Vitals as a ranking factor some time in 2021. Keeping up the development of your website is key to success. The design will help you convert, making sure the user experience works and you can fit all of your on-page SEO items in there as well.
SEOlium:

How would you explain "technical SEO" to someone who is not familiar with terms?

Nick Quirk:

Technical SEO refers to making your website better for the search engine bots and users. Technical SEO falls under

on-page SEO

improvements. User experience is an important piece of your website. You don't want users going to your website and finding broken links or items not functioning properly. Improving your technical SEO has benefits not only for the search engine bots and crawlability, but your users will enjoy it as well.
SEOlium:

Why does technical SEO play such a huge role in digital marketing? Aren't those tech-savvy companies at a big advantage here despite perhaps offering worse content for their users?

Nick Quirk:

Technical SEO is a huge factor because there are other factors relying on the technical SEO portion. For example, if you have duplicate content, you could be harming your entire site's crawlability. Another example if your site has crawlability issues, your entire website will have a tough time getting indexed by Google. There are hundreds of technical SEO items every digital marketer should look into when evaluating a strategy.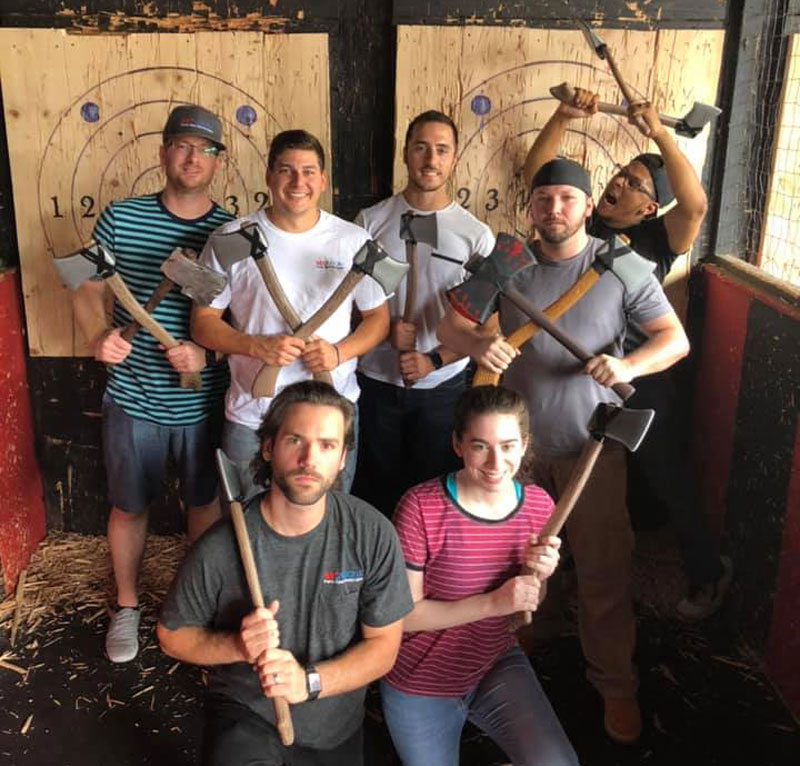 SEOlium:

This sounds like a tedious task. Can you achieve online success with doing SEO tactics for one month only?

Nick Quirk:

Never, this will not be successful for several reasons. Your competitor will eventually do something better to outrank you. Your "SEO" will become stagnant and dry. The digital marketing strategy needs new items each month as the algorithm is always changing. You need to focus on the overall strategy versus one item. I am not a huge fan when people in my industry use the phrase "Content is King." Sorry, there is so much more to ranking on search engines than just content on your website.
SEOlium:

Nick, what metrics should be used to measure online success? And when can a business say they achieved great success?

Nick Quirk:

Measuring online success for every business will be different. Most businesses do not care how many users went to their website. They care about the return on investment which results in more leads, calls and/or emails.

Depending on the key performance indicator for a client, we create monthly reports highlighting those items to be able to show the client your business is up monthly, quarterly and yearly.

A business should set goals for themselves. It could be to rank for X keyword above their competitor or to beat Amazon organically. Overall, any business owner should look at the strategy that is in place to be able to figure out short term and long term goals. SEO is endless and can grow any business from the ground up.

I appreciate the opportunity to be able to provide some insight to SEOlium and if anyone ever has any questions please feel free to email me at

nick@seolocale.com

.