Good day to all! This is my first blog article, so please be kind to me.
I am an SEO beginner, but had a handful of jobs until now, some of which in very different domains. I was always looking for something – probably getting ready for a date with search engines :-)
Why have I chosen SEO? It's because SEO will always be needed, as long as the Internet will serve as a source of information. And I want to finally settle down and become a specialist in a field I like :-)
I know from my own experience it's not easy being an SEO beginner and there are a lot of problems you will encounter on your journey to become an expert. In order to be good at SEO, you have to start with:
examining what SEO is
understanding how search engines work: Google, Bing, Yandex etc. – I'm not affiliated with them in any way :-)
finding your way in all this new information, assemble and apply it in practice
Therefore, I want to share some hints with you on some basic topics that have helped me to get my thoughts together. I hope they will be useful to you too.
The job of an SEO expert
I can write a lot of smart words about an SEO expert's work: he or she can efficiently optimize a website, promote it, build links etc.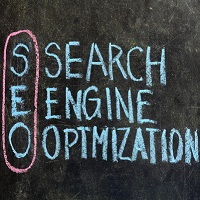 But I will explain as simple as possible: an SEO expert is the person who makes a website better and more user-friendly.
A search engine optimization specialist helps the user in their quest to find relevant high-quality information within this big web called Internet. Well, actually the search engine finds it first, but SEO consultants help "spiders" better crawl and understand that information. They make sure websites provide high-quality content that's valuable, easy to understand, use and share for both human Internet users and search engine bots.
Of course, an SEO specialist should possess certain skills: language skills, a background in Internet marketing (in order to analyze the market/competition and design an appropriate optimization strategy), basic IT knowledge, attention to details, perfectionism and more…
Basic myths about SEO
Initially, I started to look for information and people who could show and tell me how an SEO specialist works, how he or she optimizes web-sites and increases the PageRank (that was my entire SEO dictionary back then :-)) Meanwhile, I have read quite a lot of different on-line tutorials or blogs and listened to different SEO webinars.
While I studied SEO – a lot of questions arose. It was just like when you want to know one thing, but this thing pulls the next question, then another one, and another one, and so on… At one point I decided to ask the all-knowing programmers for help. And, Oh God… I've realized that they are not all that all-knowing after all :-) In addition, my husband (who is, by the way, a web developer) said to me: "We don't know everything that's related to Internet. We learn something new on a regular basis and start by googling it". Quite a shock! All my thoughts got even more mixed up and all the stuff I previously read raised even more questions.
But I decided not to stop and went back to studying. After a while it all became clear to me and now I can definitely point out a few SEO myths that often mislead people:
an SEO specialist must be a programmer – no, it is not necessary to be a programmer. The most important thing is to be well-rounded: have language skills (English + your native language), be acquainted with IT, and know the basic marketing concepts. But you also have to be a little bit of a psychologist – you should be able to put yourself in the user's shoes, you have to be a perfectionist and pay attention to details. You have to be willing to go the extra miles;
programmers know all about SEO – far and away from the truth. Few programmers have heard of SEO, and those who did hear about it, usually have erroneous concepts;
an SEO expert can put any site in the top in just a couple of days – maybe in the days of "black hat" SEO it would have been possible, but in 2014 it's nearly impossible to have a bad website and get around search algorithms (such as Google Penguin, Google Panda or others) designed to assess a website's quality and authority; hidden text, links' purchase, anchor text keyword stuffing and many other tricks will trigger audits or even penalties from search engines. I'm not going to teach you "black hat" SEO :-) Just don't believe people who say they can instantly boost your website's rankings. It's a known fact that only high-quality sites will show up in SERPs in the long run;
the most efficient way of SEO (website promotion) is social networking – wrong, social networking is not SEO, it's a separate area called SMM (Social Media Marketing). And while it can work wonders with dynamic, highly updated websites – that's just a slice of the traffic. Another one is represented by search engines traffic and here is where SEO (Search Engine Optimization) plays a big role;
keywords meta-tag is the most important internal optimization – definitely not true, and please forget meta keywords ever existed. Nowadays, it's not just that it doesn't benefit your website, but it might even harm it;
content can also be "borrowed" as long as it's there – the most important thing is to have uniquely valuable content, and not just copy-paste. It's the most important factor when assessing a website's relevancy (whether it's high quality, trustworthy, useful, accessible, shareable etc. – things any SEO should aspire towards);
knowing just a couple of optimization techniques will do the trick – that depends. If you have little competition and you're satisfied with the level your website has reached – very well! Congrats! But if the competition is fierce, and each website has its own team of SEO experts working around the clock – then I'm afraid just a few tricks won't work. If there's a thing I know for sure – it's that perfection has no limits;
SEO tips for rookies
Don't be afraid of the new: read online SEO tutorials, participate in various SEO disputes and webinars, follow SEO blogs
Apply and test what you learn – ask a friend to let you improve his website/rankings
Be well-rounded – it's not only useful, it's interesting as well
Learn how search engines and website ranking works
Meet other SEO experts
Read search engines' official documentation
Use AdWords keyword suggestion tool
Many many other tips might follow, but you should know that half the road is done just by taking the first step.
SEO experts improve websites
It's important you understand that SEO skills will be useful as long as the Internet will exist, and I would say even more (because SEO helps you offline as well). I think of "SEO" as a way of life: do everything better, and your life will become better. As far as high-quality SEO services are concerned – they can only be provided by "quality" SEO experts, people who are perfectionists, not lazy, mindful of details, invest in and are proud of what they do.
So, dear SEO beginners, go ahead – we can do it!