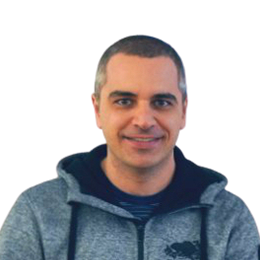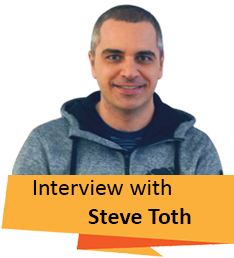 Steve Toth's Link-Building Secrets
Steve Toth is the founder of
seonotebook.com
– a secret SEO society with over 4000 members who receive Steve's SEO recipes loaded with the most actionable and modern SEO strategies every week.
As an SEO Consultant, Steve is working closely with growth-focused companies throughout North America.
Before creating SEO Notebook, he was a full-time SEO Manager at FreshBooks.
Steve has also been an SEO instructor at BrainStation and has done speaking engagements at Humber College, York University, and been a guest on numerous podcasts. He says he lives for SEO, spending at least 12 hours per day learning and practicing.
SEOlium:

Steve, let's start with you as a digital marketing expert. Your notes cover every aspect of SEO, and they are highly valuable too! What part of SEO you like best and are having the most fun writing about?

Steve Toth:

I love putting together the strategy. I'm basically a networker. So I like to find people who are great at certain SEO tasks and have everyone work together on my campaigns. That person could be a link builder, a writer, someone who is awesome at internal linking, someone who's really great at schema or video SEO. I like being the person who decides who to put it all together and basically deciding what each campaign needs.

In doing this, I get to learn about their expertise and this is a lot of the stuff I cover on SEO Notebook, but if you ask me what I like writing about? Anything to do with strategy!
SEOlium:

You mentioned that you are "selective about who you work with". We feel there's a hidden story here somewhere ☺ And how are you picking customers now; is there a process?

Steve Toth:

I just have quite a few companies who contact me where one of three things are wrong:
I don't see how I can help them right away (big red flag).
Their competition has way more authority and/or they are a startup. I don't take on startups anymore unless they are building something that's going to change the world.
The last one is where the major SERPs the company wants to compete in are cluttered with aggregators and/or informational content. In that case, there's not much I can do.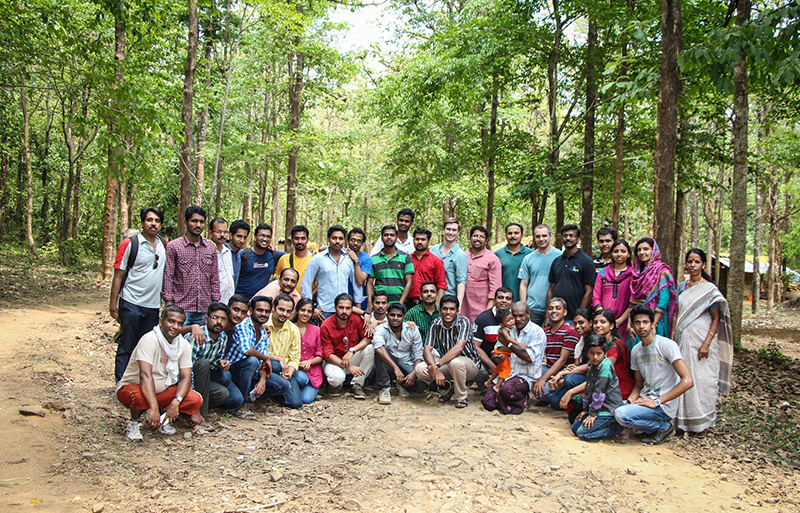 Steve with his former colleagues in India
SEOlium:

Let's move onto building ourselves some links! What are some best-practices of producing linkable content? What makes a web site/page link-worthy?

Steve Toth:

Any kind of data you can add will always help linkability. Design is also a huge thing with respect to making a great first impression. So marrying data + great design is an amazing way to create linkable content.
---
---
You need to remember that the person you're trying to get the link from is just like any other user: they're lazy. They're not going to read all of your content. So making the content skimmable and hopefully impactful by including data is only going to help you.
---
---
SEOlium:

So now we have a few link-worthy assets. Moving forward – what are the components of a highly efficient link-building campaign? What are some dos and don'ts?

Steve Toth:

I prefer a small-scale campaign to a large mass spamming campaign. There are some trade-offs with both, but since I prefer the former, I'll stick to those tips. So do personalize your outreach whenever possible. People publish their lives on the internet, you can find out their favorite things in a matter of minutes. So why not do that if it's going to up your conversion rate?
SEOlium:

Outreach emails are an essential part of building backlinks. Imagine we have 1,000 email addresses and intend to reach out to them. Do you have a few preferred templates? How much customization is enough to make this work and how do you go about it?

Steve Toth:

As I mentioned earlier, people are going to skim your content whether that's a blog or an email. So with that in mind, I would try to personalize the beginning-both the subject line, and the first sentence. To be honest, I think outreach is getting harder and harder. You'll need to do more than just this to get a decent conversion rate. I would think about how you can use current events, humor, and even puns in your outreach – you'd be surprised.

Steve and his FreshBooks SEO counterpart Wesley Ng
SEOlium:

How about building relationships? You seem like someone who's very liked and appreciated in the SEO community. What's your secret?

Steve Toth:

I just love what I do. I'm a very introverted person if I'm not talking about something I love. So I try to stick to that :) Build relationships and networking is about helping people first. You will never get people looking out for you if you don't look out for them. Luckily, I've been able to scale the way I'm able to help people, so this in turn creates a feeling of reciprocity between people who have benefited from the content I create. This means that they basically want to pay back the favor in some way, and people do all the time. This is one of the aspects of the book The Go Giver, which is my favorite business book (if you want to call it that).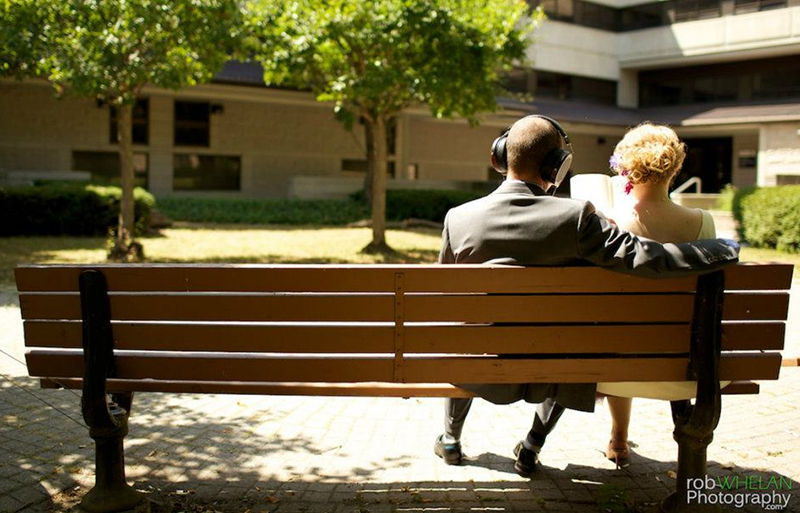 Steve on his wedding day
SEOlium:

Let's tackle reciprocal links. Do you think there's a limit to how many (%) reciprocal links a website can have before all links get devalued? How does a perfect backlink profile look like?

Steve Toth:

I quite often facilitate

reciprocal links

, but only if they are between sites that are otherwise impossible to get a link from by paying for it. So to me, there's no real limit because it's not like those opportunities are abundant. This is also a great way to meet people in the industry!
SEOlium:

And will you link to us, Steve? Just take a look at our Google Rank Tracker! What a great story this will be for both of us!

Steve Toth:

Sure, after my blog goes up :)
SEOlium:

Have you noticed SEOs are generally not happy with linking to each other? Why do you think this is? And what are the best channels for a digital marketing business to share content and succeed with link building?

Steve Toth:

I have noticed that some SEOs think it's a good idea to nofollow links sitewide. It was a trend that went around and hurt the industry. I tried it with a big site, did nothing. I think this is one of the things that caused Google to introduce rel="sponsored". They would never admit it, but I think that trend messed up the link graph and otherwise strong endorsements weren't being counted the way they should. Barry Adams made some great points about this in one of

my notes

.
SEOlium:

What do you think about broken link building? Does this still work in 2021?

Steve Toth:

There are probably better ways to spend your time that will yield better results. Many times the webmaster will just thank you for pointing it out and never link to you.
SEOlium:

And finally, Steve, can you share a list of all the tools you're using at work with a brief description of what they do?

Steve Toth:

I'll do my Brave Extension:

Nightwatch

. Lets me search Google.com easily since I'm based in Toronto, Canada.

ClickUp

. Project management.

SEO Minion

. Basically an on-page analysis tool. It also lets your copy People Also Ask questions, answers, and links.

Detailed

. This replaced SEO Meta in 1 Click for me. Does similar things, but has way better design and a few extras too.

Copy All URLs

. Let's me copy all URLs I have open in a browser window. Endlessly useful. I have a note coming up about an interesting way to use it.

Web Developer

. I use it for disabling JavaScript, but there are a million other uses.

NoFollow

. Highlight nofollow links on the page.

LinkClump

. Lets you open a bunch of links at once when holding down the "zed" key (I mentioned I'm Canadian. It's also known as "zee").