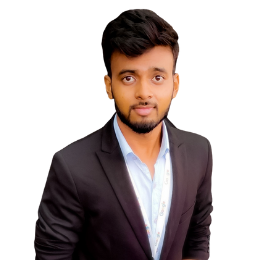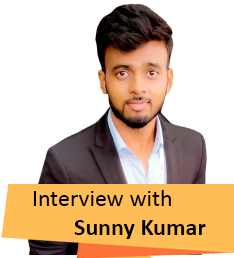 Doing SEO in India, Interview with Sunny Kumar
Sunny helps people generate passive income using their blogs and also helps them to rank their website/blog on Google!
It's been six years since he started his first blog, which is related to Blogging itself and sold it for thousands of dollars. And then again, he started another blogs
TheGuideX
and
TheWPX
on the same niche where he decided to guide people on WordPress and SEO stuff.
Along with it, he owns a few SaaS products which help people in various ways.
SEOlium:

Sunny, how did you become an SEO expert?

Sunny Kumar:

It's an interesting question which I get asked too many times, frankly speaking becoming SEO Expert was not my objective. I was always fascinated by search engines, and this lead me to know about SEO. With continuous learnings and executions over the last couple of years, I learned about SEO and how to optimize websites for organic growth.
SEOlium:

SEO is such a large space. What do you enjoy doing the most?

Sunny Kumar:

Exactly, SEO is a complete industry in itself. Though I enjoy every part of this amazing space, But I enjoy link building and on-page optimisations the most.
SEOlium:

Is SEO in India any different from SEO in other countries? Specifically – the US and other English speaking countries?

Sunny Kumar:

SEO is never different, as the end objective of SEO is to make websites friendly and easy to understand by both users and search engines. The SERP varies from country to country and that is a normal thing. Everything what changes is the business and the keyword intent, If you're a good SEO then you can easily optimise websites in any country.
SEOlium:

Aside from organic rankings and Google – what other digital marketing channels are you fond of?

Sunny Kumar:

I love videos as it tends to have a better impact on users when it comes to branding and marketing. I'm fond of every video marketing channel including Youtube and Facebook.
SEOlium:

Sunny, SEOlium is a professional Google rank tracking tool. Do you use one for your work? How exactly?

Sunny Kumar:

I have been using Ahrefs and SEMrush for my SEO work including keyword research, backlink and competition analysis.
SEOlium:

Do you think SEO is more poetry or more science?

Sunny Kumar:

Being a computer science student, I consider SEO is more science. Search engines work on a set of algorithms and rules including permutations of all the SEO factors.
SEOlium:

What do you think of machine-learning and AI generated content? When do you think the day of purely AI generated content will come?

Sunny Kumar:

With the advancement in Natural Language Processing, I think we will see more of the AI Generated content in the future but they will not be dominating the content space. As, I don't consider perfection in fulfilling user intent through content when it is generated using AI technologies.
SEOlium:

What are the most frequent mistakes you see businesses in India make about their digital communication?

Sunny Kumar:

The major mistake I see is that They are still underestimating the power of digital communication and marketing. With time, they will understand the value of digital marketing and communication.
SEOlium:

To conclude – what advice can you give to someone in India who wants to embrace an SEO career?

Sunny Kumar:

SEO is all about understanding the user intent and fulfilling it through your webpages. Once you get an idea how you can make your webpages more easy for your users, you will know how SEO works.

You have to focus on the user queries as Search engines focus more on their users. So learn the basics and start execution, You will start learning things once you start your SEO journey.